Doggy Gaming on the go!
29 Sep, 2021
0 Comment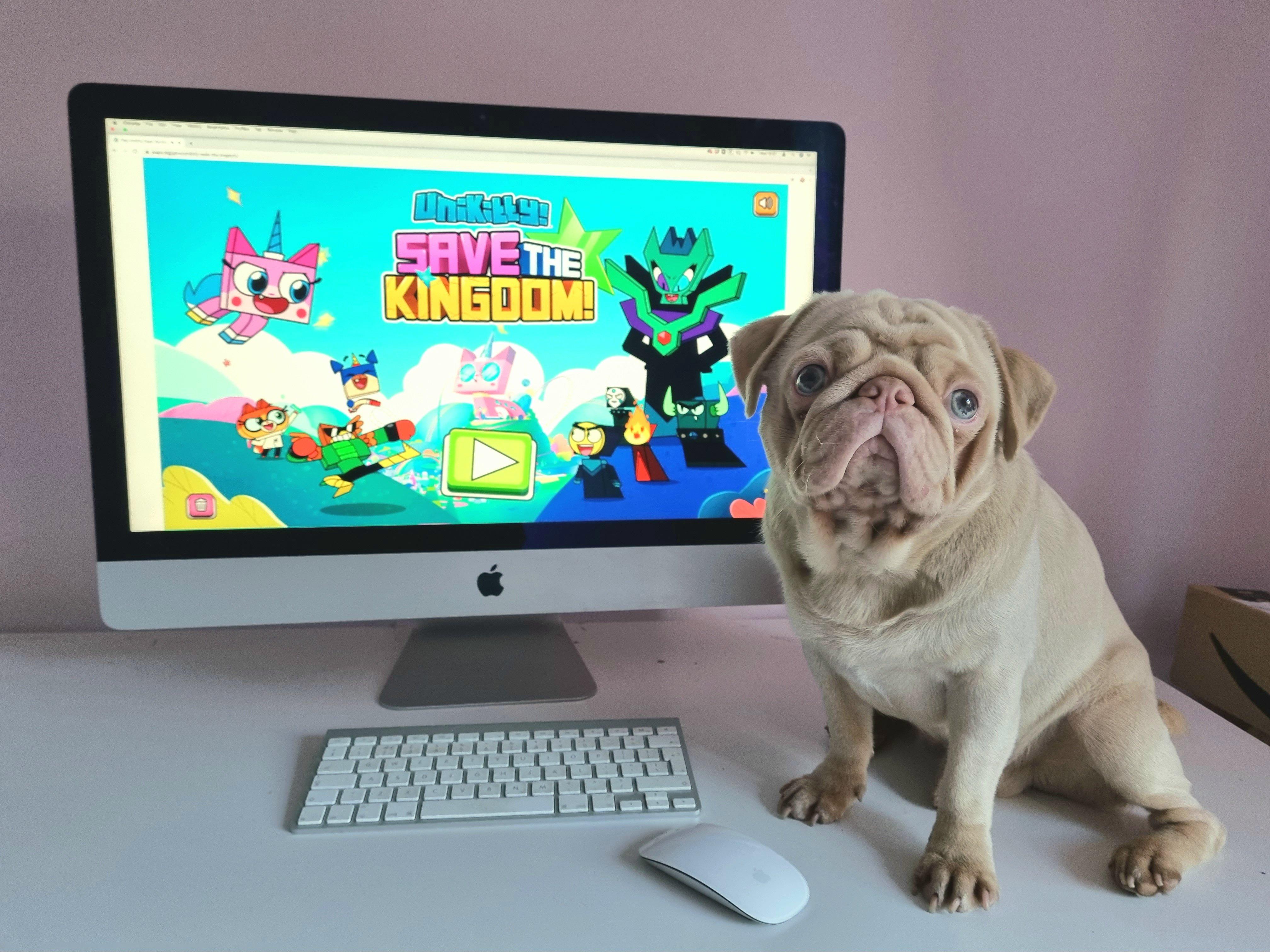 We all have a little down time now and again with nothing to do but twiddle our paws and wait. What better way to fill these gaps than with a videogame? Unfortunately, with all the social apps my human has on her phone (not to mention all the selfies taking up space) installing something is out of the question... so I decided to press pawse on my busy schedule and check out some of the best browser-based games for fun on the go. Are you a dog owner or dog lover? Then these games are for you! Let me know your favourite in the comments section below.
1. Dog Simulator: Puppy Craft!
Puppyhood... those care-free days of exploring the world whilst making as much mess as possible. Perfectly recreated in this fun, fancy free simulator. Taking place in various locales and allowing you to kit your pup out in a variety of outfits through play, knocking over objects and causing havoc has never felt so relaxing. What are you waiting for? Those crafty mice won't catch themselves!  
 2. 
Robot Dog Simulator
For those of you who like to dip into something a little more sci-fi, what better way then to do so by interacting with an adorable robo-pooch? While he may not be as adorable as me, he certainly grows on you after a little while. With a conveniently short tutorial section explaining the controls, tasks and upgrade systems, you'll be out on the city streets creating mayhem and having fun in no time.
3. Find The Pug: Hidden Object Dog Game
Now this is more like it- a game starring the best breed in the world- Pugs! This crafty game of observation and twitchy fingers is both addictive and fun, with the cleanly drawn but cleverly shrouded pugs becoming increasingly difficult to find amongst their pedigree chums and the time limit always ticking away in the background to add an extra layer of challenge to the proceedings. Beware if you have large paws- this game calls for finesse and you may need your humans help to catch those adorable pugs. 
 
4. Unikitty Save the Kingdom: Sparkle Platform Game
Who doesn't like a fun side-scrolling platform game? Gorgeously animated with a slick control scheme and a rotating cast of adorable characters (especially my favourite- Prince Puppycorn) you will be hoovering up rainbows and taking down the cute little enemies that stand between you and the end of each beautiful level. Very reminiscent of everyones' favourite moustache faced plumber, Super Mario, if you're a fan of cute platforming action this should be right up your street. 
5. Scooby Doo Doo Good Ruff Rescue: Dog Rescue Game
Zoinks! The OG dog-father himself makes an appearance with this fantastic spin on the crowd pleaser Crossy Road. The game revolves around our hero Scooby rescuing dog-napped puppers from the sinister villain Miner Fourty-Niner, whilst making the occasional pit stop for a delightful scooby snack. Deceptively simple to start with but hard to master, both adults and kids can enjoy putting up high scores whilst helping Scooby Doo save the day. Top tip: don't rush and miss those pups that need rescuing! The screen will keep moving up but calm fingers and planning will win the day on this one. Highly recommended to keep your paws busy.  
So there it is- my quick round-up of the best doggy browser-based games out now. When you need a break and are bored of playing, eating treats and being pampered, these are a great way to enjoy a little down time. Who was your favourite character? Which game was your favourite and why? Let me know in the comments!