Black-owned pet businesses you'll totally love – and the pooches that inspired them!
01 Nov, 2020
0 Comment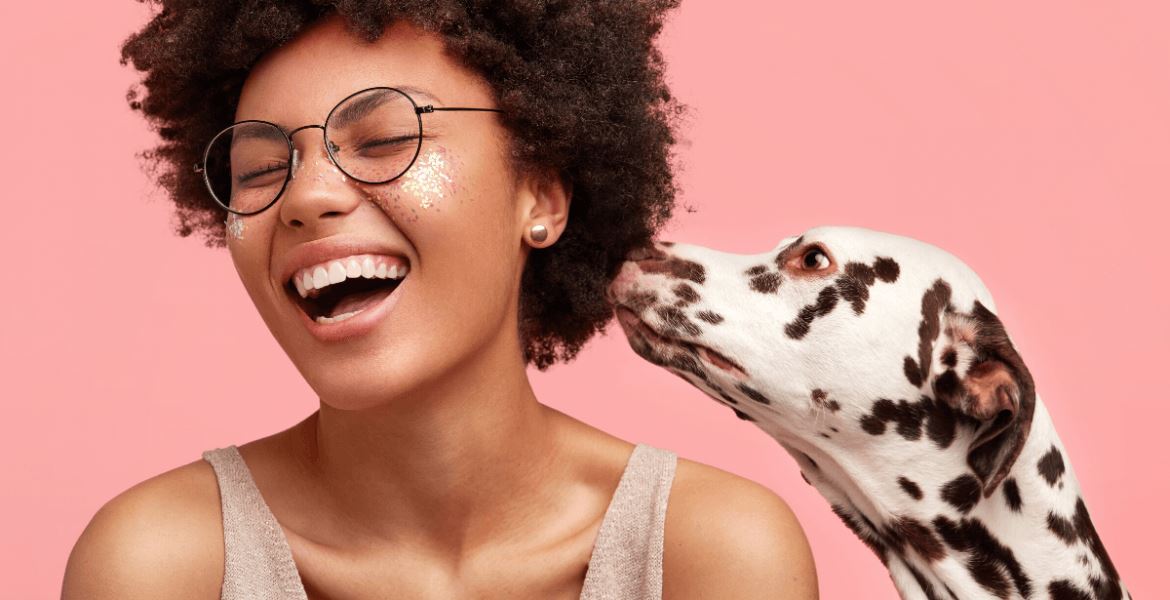 "At this critical time in the black lives matter movement to tackle racism in it all its forms, we celebrate the achievements of the BAME (Black, Asian, Minority Ethnic) creative pet community. We're turning the spotlight on some of the black owned pet businesses rocking it this year. Want to know what makes these brands stand out? It's the very special pooches that made it all happen."
Don't they say behind every great pet business, there's a great pet doggy!
Wouldn't all businesses be better places if a dog was at the helm?
House Dogge is the creation of super talented designer Angela Medlin – showcasing her range of artisanal dog toys and accessories. Angela describes the focus of her business as 'sustainability' and 'purposeful product design' which has proved a highly successful formula judging by her recent feature in Oprah Magazine.
Her brand offers small batch collections of simple yet modern high-end products to make pups and their owners happy. She is also passionate about enabling other creatives of colour to make their mark on the global design industry.
Her precious Bull Dog Wubbi, the inspiration behind House Dogge and who she describes as "My road dog / my muse for life", sadly crossed the rainbow bridge from lymphoma in 2017. But he remains firmly at the centre of everything that Angela's brand stands for.
The founders of Pet Plate are the perfect combo for a pet food business. Renaldo Webb brings his considerable pet food industry experience and then there is cute pooch Winston as a willing product tester! Together, they have formulated the recipe for a phenomenally successful pet meal delivery business featuring canine culinary delights like LIP LICKIN' LAMB and TAIL WAGGIN' TURKEY. Pet Plate pride themselves on using fresh and healthy ingredients in all their recipes. Expect to find ground meat, sweet potatoes, quinoa, apples, broccoli, pumpkin, and all the vitamins and minerals your pup needs to stay healthy and happy.
And if you think that these recipes sound good enough to eat yourself you wouldn't be that wide of the mark because all pet plate foods are made with human-grade ingredients. As Renaldo explains "Our food is enjoyed by all kinds of dogs, including dogs with ailments who normally have trouble eating, picky dogs who refuse to eat kibble, and dogs who will eat just about anything!" You can't get much better than that!
My aim is that Bark and Tumble will become a complete lifestyle brand that is loved globally for pups and dog lovers. Can't wait to share the journey with you!
Founder Leah Bertram's energy and enthusiasm bursts out of her brand, and you get the feeling that fledgeling UK company, Bark and Tumble, is on the verge of greatness! Fashion designer Leah offers a range of puppy wear that is both stylish and comfortable. She is assisted in her small business endeavours by Fendi, her French Bull Dog – the first pooch to benefit from the comfort and style of Leah's designs. The range of hoodies and sweatshirts in carefully chosen fabrics (including some 100% organic cotton items) have been worked by hand into contemporary sharp designs with trim detailing and bags of street cred. Lucky Fendi.
Based in Los Angeles, California, Trill Paws was founded by Rachel and her very able assistant Kevin the pooch! This on-trend business supplies pop culture-inspired tags reflecting themes from emojis and memes – it's unmistakably targeted at millennials.
Each tag is made from hard-wearing enamel and comes with two free lines of engraving showing that Rachel knows what dog owners need as well as what they want! Trill Paws also offers collars, leashes, toys, and vinyl stickers. All her items are limited edition and every customer gets a handwritten note from Rachel when they make a purchase – nice personal touch!
I dreamt up a concept for a pet product company that served Millennials and their fur babies, and just like that, Trill Paws was born.
Entrepreneurial vet Dr Joe Jesse Owens III (@juscallme.doc) saw a problem that many dog owners were struggling with and solved it by creating his own product and Enjoy a Bowl was born! Problem: Dogs love the smell of human food but eating it is bad for them causing health issues such as diabetes and obesity. Solution: Use a bowl that makes your dog think they are eating human food when they are actually eating nutritionally balanced dog food. Genius!
The concept is staggeringly simple but totally effective. Available in a range of sizes and colours, there is a lower compartment bowl where you place the human food that your pooch craves – be that a rasher of bacon or a roast dinner! In the upper bowl, you place your dog's food but because the bottom is perforated, the delicious smell permeates through. Happy dog = happy dog pawrent!
Whilst Dr Owens may not refer to a single pooch as his inspiration he talks movingly about his heartbreak when euthanizing dogs before their time because of inappropriate diets and highlights the needs of older dogs.
"I invented Enjoy-A-Bowl because human food can be toxic to our beloved animal companions"

"Once your beloved pup reaches his golden years, it can be even tougher to understand his shifting dietary requirements"
Chaz at Sir Dogwood curates the most adorable products by innovative designers from all over the world. Together with Beatrix her Schnauzer and muse, she describes her successful black business as "an inclusive community for swank pups and their sartorially-minded owners."
In her collection, you'll discover irresistible sweaters, sweatshirts and shirts in charming prints like 'Lazy Crocodile' and 'Lucky Swallow'. She also offers onesies, dresses and jackets as well as more essential items such as leashes, collars and bow ties – yes, of course bow ties are essential! She generously showcases many of the designers in her blog to share more about the inspiration behind their designs
Before you go…
Don't forget to support black business owners not just now but forever! A black voice, namely Leah from Bark and Tumble, sums it up far better than we ever could – "Please do not forget this is not a trend we need to continue to listen, learn and educate".