Tips for keeping your pet calm this holiday season
05 Nov, 2021
0 Comment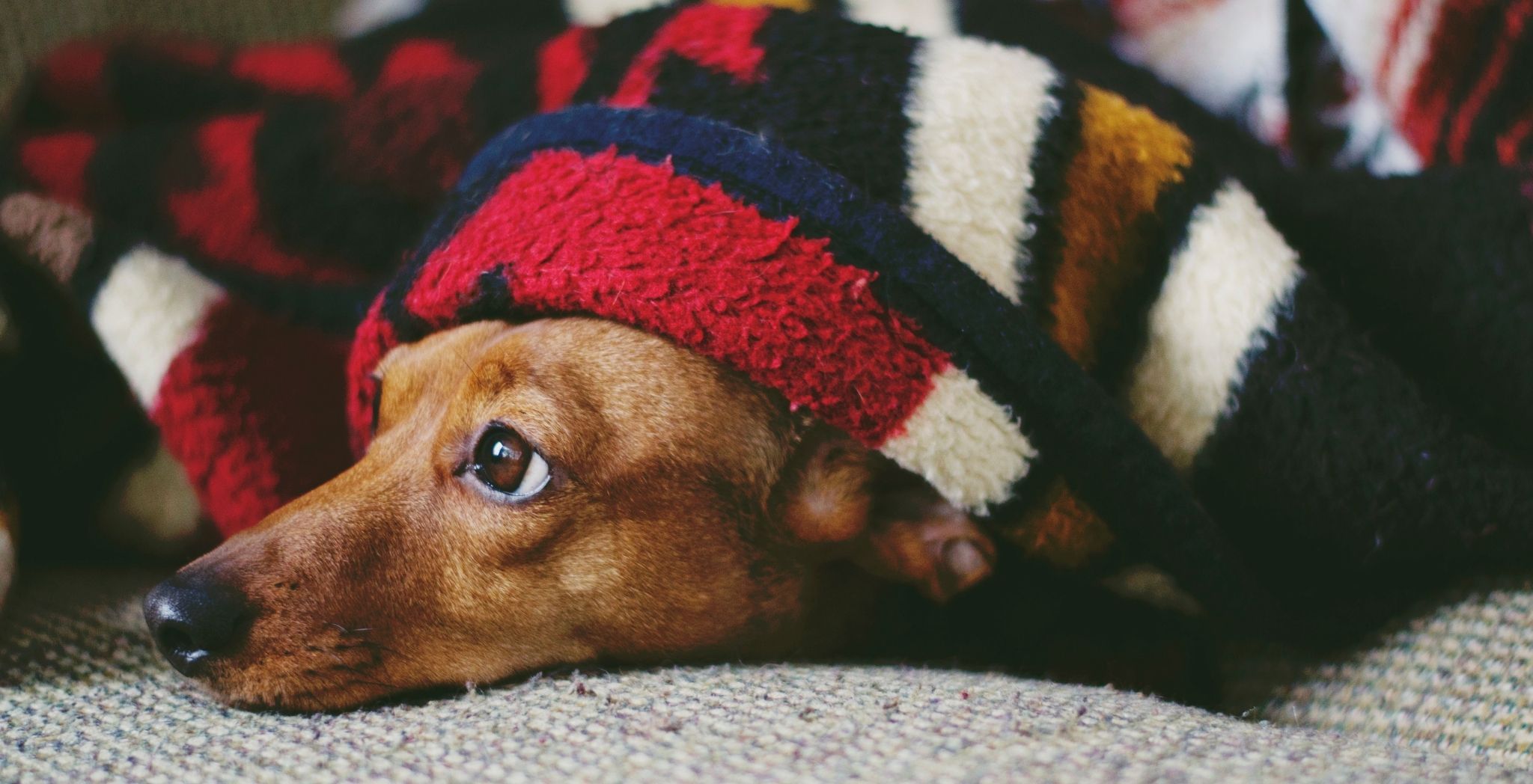 With the start of the holiday season around the corner, you may be worried about how your dog will cope. Fireworks, parties and busy households with family gatherings can be difficult situations for anxious pets. You may also find that your pet who usually copes well in everyday situations, is sensitive to loud noises, the dark, more people than usual, and may be behaving out of character too.
There are a number of ways to keep your dog calm this holiday season. It is a good idea to start training your dog to get used to loud noises early to de-sensitise them. If you are too late for training, don't worry as there are some techniques that you can use immediately that can also be effective. Fireworks are usually set off later in the evening for events and especially throughout the celebrations from October to January. It is a good idea to start walking your dog earlier in the evening when it's unlikely that there will be any displays taking place. Make sure that you take them for a longer walk than usual as this will encourage them to relax when they get home. If you happen to be out walking your dog when a firework display or festive celebration starts, make sure they are on a harness or collar and leash, in case they try to run away out of fright. It's very important to make sure your pet is microchipped and has a tag attached to them before leaving the house.
If you are at home and your dog shows signs of anxiety, it is a good idea to put on the television or radio. Any sound that can mask the noise that is triggering their anxiety that they are comfortable with will help them calm down. You can also place your dog in a relaxing position and gently massage them on their head and body. This can help to physically relax them. Long lasting chews and puzzle games are a great way to deal with a food motivated dog who is suffering from anxiety.
If none of the above solutions have worked for your dog, there are a range of products on the market that can help treat your dog's anxiety including drops, treats, sprays, tablets, clothing and plugins. Specifically, CBD products have been clinically proven to calm dogs in a nervous state. There are a variety of ways that you can administer CBD to your dog, including treats and drops. Make sure you research the best CBD brand for your pet as there are lots of brands out there.
If your dog shows any of the following signs, it is a good indicator that they are feeling anxious; excessively barking, pacing, panting, excessively drooling, being unusually destructive, hiding, urinating or messing in the house. Using the tips above, you will be able to recognise how they are feeling and use these strategies to calm them over the holiday season. For more tips make sure you are following my blog at www.milkshakethepug.com