Summer Dog Treat Recipes
15 Jul, 2021
1 Comment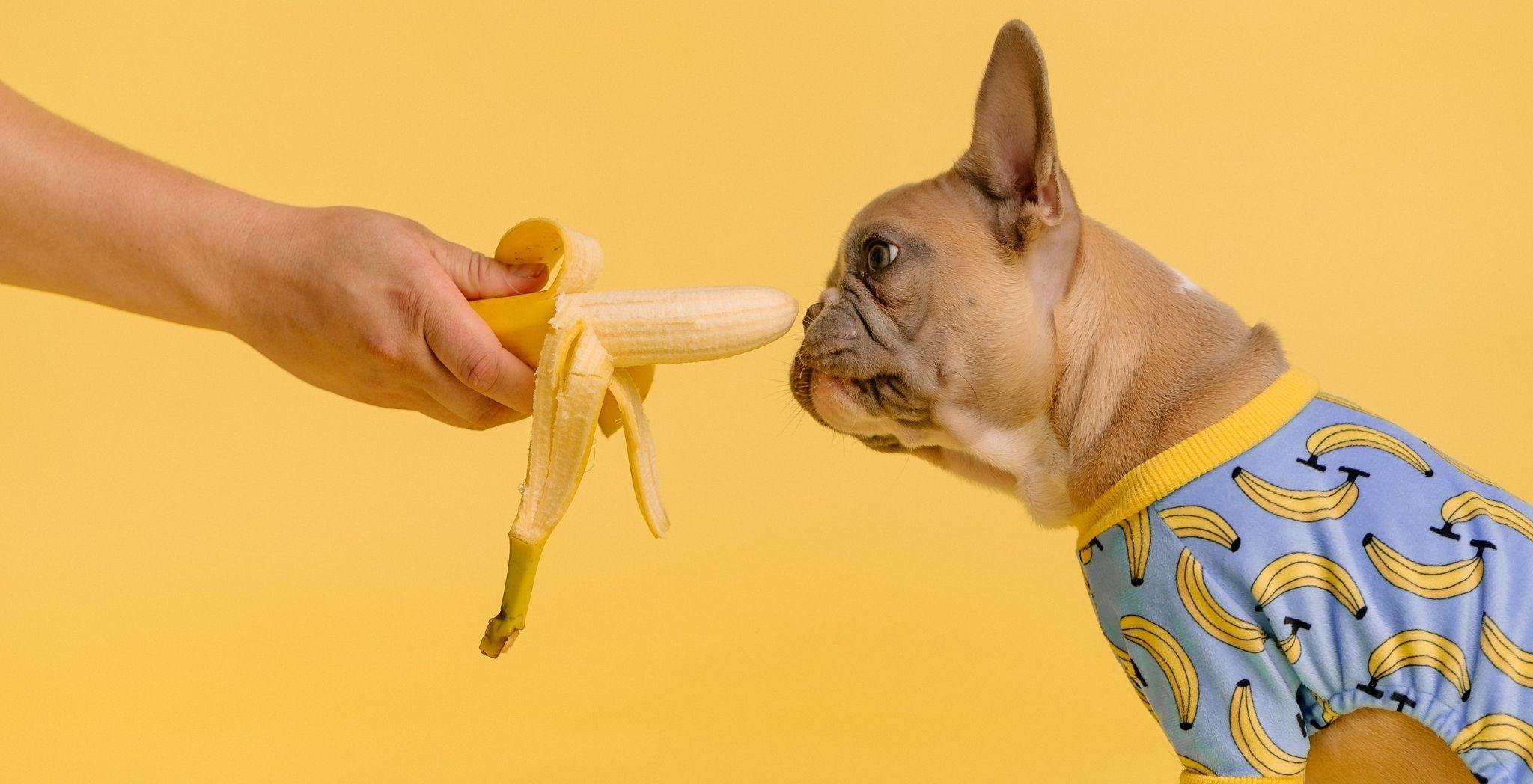 We've got your Summer sorted with these frozen homemade dog treats that are perfect for the hot weather. All you need are fresh fruits, or frozen if you are on a budget, natural yoghurt or kefir, peanut butter and your silicone mould trays. You don't have to be a chef to make delicious treats your pupper will love! 
Feeling the heat? Imagine what it's like to walk around in the summer with a thick coat on! That's what your puppy has to endure in the summer months. They can't sweat, they don't look great in bikinis (although some may beg to differ) and they can't stroll up to the bar and order a Pina Colada. A fun and safe way to cool down a baking bestie is having lots of frozen dog treats to hand.
Why buy dog treats when you can make natural, organic and tasty ones at home? Dog parents shouldn't be the only ones to have all the fun when it comes to refreshing summer bites. Whilst it's not a good idea to rush out and buy them ice cream (it could give them an upset stomach and all that sugar is not great for them) they don't have to miss out. These dog treat recipes are perfect for the Summer as they are healthy, homemade and delicious. Here are our five favourite natural dog treats that are yummy and east to make.
Dog Kefir Blueberry Pupsicles from Doug the Pug
These frozen dog treats for al fresco dining – canine style- look a lot more complicated that they actually are. You just need some blueberries, unsweetened kefir (fermented milk drink) and a silicone tray for your mould. Simply pour the kefir into each mould and pop in two blueberries. Freeze for at least 8 hours before serving them up to your dog. That's it! We got this recipe from Doug the Pug's mum, Leslie Mosier.
What's so great about them?
Doug the Pug's Mom, Leslie Mosier says "Blueberries are great for dogs and high in antioxidants, and kefir is one of Doug's favourite snacks – it contains so many beneficial probiotics and helps with his coat." 

Milkshake's top tip
Kefir should be introduced gradually into a dog's diet so only allow them to have one treat at a time however much they beg for more. For lactose intolerant dogs, you can buy kefir made from coconut milk or almond milk. For the cutest silicone moulds check out Amazon.
Watermelon summer dog treats
How do you make them?
These treats are 10% preparation and 90% presentation. Blend watermelon (after removing the seeds) and chop some parsley. That's it! Get some silicone moulds in the shape of paws or bones from Amazon and get creative. Lovingly arrange the watermelon puree and parsley into your super cute bone or paw designs. If you want to get fancy you can add a layer of Greek Yoghurt. It's all about layering and being as artistic as you want to be. You can partly freeze them and then add more layers to achieve Instagram-worthy precise designs. Freeze for a minimum of 6 hours.

What's so great about them?
They're made from watermelon – one of the best loved dog treats and perfect in hot weather. Not only is watermelon made up of over 90% water so it tackles hydration, it contains loads of vitamins and minerals and dogs go crazy for it.
Milkshake's top tip
Don't eat them yourself before serving them to your pooch. They will spot you doing it and they will not be impressed!.
DIY Puppy Popsicles
How to make them
For this healthy dog treats recipe whisk up half a can of low sodium chicken broth (this is important because dog's cannot cope with too much sodium in their diet) add a tablespoon of either peanut butter (xylitol-free peanut butter only, you can find this in the pet store) or low-sugar apple sauce. Spoon into silicone moulds and freeze for 8 hours.
What's so great about them?
You can store the ingredients in your kitchen cupboard for months so they will always be available when that unexpected heat wave hits your neighbourhood.
Milkshake's top tip
Double check that the peanut butter does not contain an artificial sweetener called xylitol because it is potentially deadly for dogs.
Frozen Peanut Butter Treats
How do you make them?
You don't need any special equipment for these savoury natural dog treats, just your dog's fav Kong toy. Give it a good clean first! To make these organic dog treats blend one cup of cottage cheese, one cup of peanut butter (xylitol-free) and one teaspoon of honey. Stuff the mixture into the Kong toy before freezing over-night.
What's so great about them?
This is the treat that lasts a long time. Toss your puppy one of these and it will keep them busy for hours.
Milkshake's top tip
Pop the filled Kong in a plastic bag before freezing in case any of the mixture dribbles out in your freezer!
Minty Freezies for Fresh Breath
How do you make them?
Use a blender to mix one cup of plain or Greek yogurt with a small handful each of fresh parsley leaves and fresh mint leaves. You can add a splash of water to get a more even consistency that is easier to pour. Transfer to silicone moulds or ice cube trays and freeze for 8 hours.
What's so great about them?
Licks and kisses from a doggo with minty fresh breath – happy days! Parsley and mint are also so good for your dog's digestion and overall health.
Milkshake's top tip
If you can't get hold of a silicon mould, you can use old mini ice-cream tubs or yoghurt pots and even use a dog biscuit as a stick! Only give one treat at a time when first introducing them into your dog's diet. Some dogs can be lactose intolerant and you may need to use a dairy-free alternative to yoghurt.