Chelsea in Bloom - A Dog-Friendly Floral Spectacle
16 Jun, 2023
0 Comment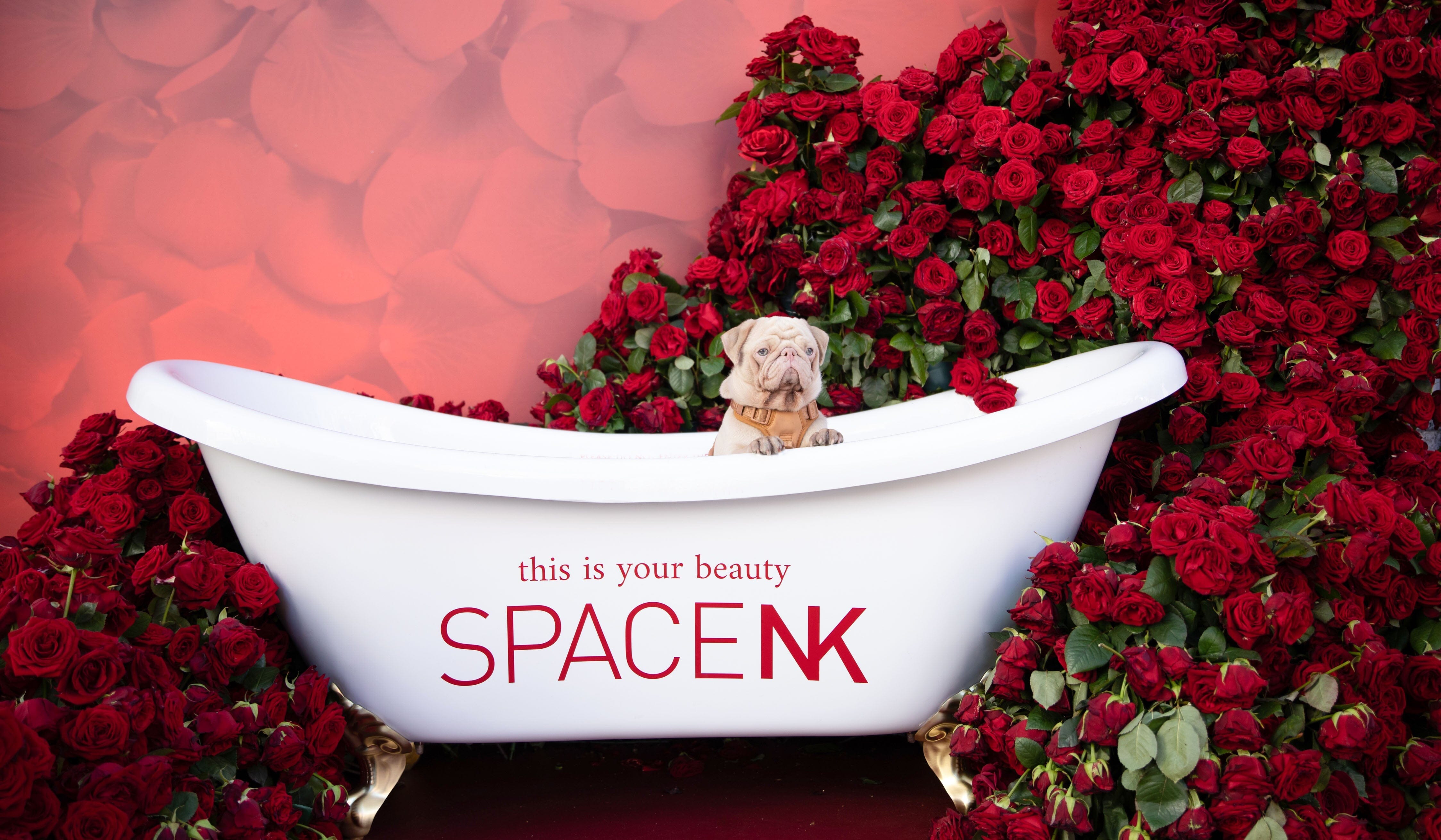 Looking for your next dog friendly adventure in London this weekend? If you're impressed by stunning floral displays with a pawsitively pup-friendly vibe, look no further than this year's Chelsea in Bloom 2023. If you follow Milkshake the Pug, you will know that we have been going every year since Milkshake was a puppy! Check out our YouTube video or keep reading for our recommended must-see displays, tips for a stress-free day out and the best dog friendly cafes, restaurants and hotels that Chelsea has to offer!
Our visit to Chelsea in Bloom 2023 was a feast for the senses. The event showcases stunning displays that transform the streets of Chelsea into a floral wonderland. As a dog mom, I truly felt that the local vendors and visitors were true dog lovers and as usual, Milkshake soaked up all of the attention and attracted a crowd of his own! 
My Top 10 Displays & Locations
Jurassic Park & Iconic Movie Memorabilia - Sloane Square
The Jungle Book - Symons Street
Oscar - Pavillion Road
King Kong - Sloane Street/Cadogan Place
The Cheshire Cat - Duke of York Square
The Lion King - Duke of York Square
Mary Poppins is looking practically perfect - Kings Road
The Cheshire Cat - Duke of York Square
American Beauty inspired bath - Kings Road
The Little Mermaid - Kings Road 
One of my favourite displays was the Jungle Book themed display located in front of Kiki McDonough on Symons Street. We were mesmerized by the larger-than-life Baloo and Shere Khan figures, surrounded by lush greenery and vibrant flowers. Another beautiful display was the "Mary Poppins is looking practically perfect" scene on Kings Road. The enchanting carousel horses and whimsical Mary Poppins with her umbrella really captured the movie. Plus, the carousel horses make a great seat for a picture perfect dog model!
Sloane Square was home to a Jurassic Park-inspired display that left us in awe. The towering T-Rex and half-eaten passerby set the stage for a memorable experience. Surrounding the fearsome creature were iconic movie props like a film camera, popcorn, a "admits one" movie ticket, and even the Hollywood sign. A short stroll along Sloane Street revealed the unforgettable sight of King Kong scaling Big Ben, evoking a sense of cinematic wonder.
While there weren't specific activities tailored for dogs at Chelsea in Bloom, the event's dog-friendly nature allowed us to explore the stunning displays and enjoy the atmosphere alongside our furry companions. Dogs were welcome in the shops, cafes, and restaurants, making it a seamless experience for pet owners.
After indulging in the floral spectacle, we made our way to Cote on the Square in Sloane Square for a delightful dining experience. Milkshake, my trusty sidekick, joined me at the table, relaxing while I savored the flavors of the Salad Rachel and the refreshing Mermaid Pink Gin cocktail.
For dog owners looking to explore nearby green spaces, Chelsea offers several charming parks where you can take your furry friend for a leisurely stroll. Battersea Park and Hyde Park are both within easy reach, providing ample room for your canine companion to stretch their legs and enjoy the outdoors.
If you're planning an extended stay in Chelsea, there are several pet-friendly accommodations to choose from. The Sloane Square Hotel, The Cadogan, and The Hari London are excellent options within the area. Alternatively, if you prefer to be closer to designer cafes and luxury shopping, consider staying at dog-friendly hotels in Knightsbridge such as The Mandarin Oriental Hyde Park, Bulgari Hotel, or The Berkeley.
Beyond Chelsea in Bloom, the neighborhood offers a plethora of dog-friendly attractions. Explore the picturesque streets lined with boutique shops, visit dog-welcoming art galleries, or take a leisurely walk along the nearby Thames River. Additionally, there are numerous Instagrammable restaurants and cafes in the area, including The Ivy, Anya Cafe, Peggy Porschen, The Knot, and Maitre Choux, where you can savor delectable treats with your furry friend by your side.
Planning our itinerary for Chelsea in Bloom was made easy with the interactive map provided on the event's official website. This helpful tool allowed us to locate and navigate the various flower displays, ensuring we didn't miss any of the captivating installations.
Don't forget these dog essentials
Take a dog water bottle as it gets hot in the afternoon.
If you have a small dog that gets tired easily, bring a pet stroller or carrier.
Make sure your dog is on a leash at all times as most of the displays are on or near a busy main road.
Don't forget your poop bags! 
Top Tips for a fun and stress free day out
Arrive early in the morning to avoid the crowds and the heat (If you're an early bird, the lighting is perfect from 7am - 8am)
Start with the main displays in Sloane Square before exploring Pavillion Road and then Kings Road
Enjoy coffee and pastries at Maitre Choux or Peggy Porschen. Not only are they dog friendly and have the most delicious desserts, they are super instagrammable! 
Chelsea in Bloom 2023 exceeded our expectations as dog owners and travel enthusiasts. The combination of vibrant floral displays, dog-friendly ambiance, and the charm of Chelsea created an unforgettable experience. Whether you're a flower enthusiast, a dog lover, or simply seeking a unique adventure, Chelsea in Bloom promises a blooming paradise for all. Come along with your furry friend and immerse yourself in the magic of this dog-friendly floral spectacle!