Snoozy Saturdays and Solitaire
30 Oct, 2021
0 Comment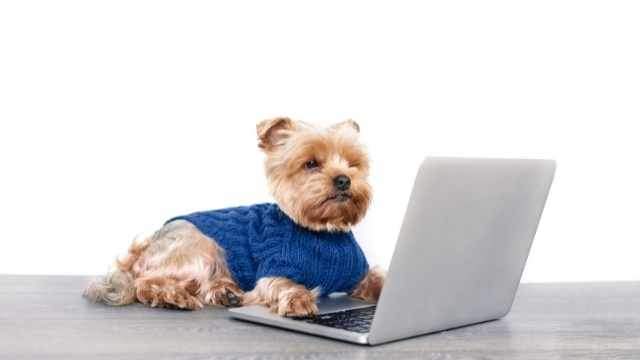 With the weather turning cold here and autumnal vibes-a-plenty in the air, I figured it was time to turn my gaming focus to something a little more comforting and satisfying- like a snuggly blanket you can curl up in- except in my case as Cookie has stolen mine, the thieving yet adorable little rascal! So it's once again time to press 'paws' on the hustle and bustle and take a look at some timeless gems to pass the time with.
First up Solitaire..
Yes that's right, the ubiquitous card game that you've no doubt seen your human playing at some point, responsible for countless missed deadlines. I found some super fun games on Solitaire.org, a platform that provides a snappy and responsive browser based version but also take great pains to help you brush up on the rules and even throw in a little history lesson on this fascinating card game. I have to admit, even I thought i had seen my share of games of the vanilla version, but the number of deliciously named variants like Klondike, Castles in Spain, Cup of Tea, Penguin, Ancient Wonders and so many many more will be almost guaranteed to keep bored paws tapping away with joy.
Next up Mahjong!
            Now I'll admit, I'm more partial to knocking things over rather than carefully placing them (just ask my hooman) but there is something very peaceful about this ancient classic. Newcomers needn't worry about picking up the rules either, the barrier to entry is very low and you can watch a tutorial to make sure you're up to speed in no time. Just make sure to avoid playing against Siamese cats, they're craftier than you might think! And in case you have the attention span of a chihuahua hopped up on sugar, there are a breath-taking number of variations to dip into as and when you choose. It's like an endless treat bowl of delicious flavours.. that you don't have to share (take note Cookie and Jellybean).
Cards and Tiles not your style? Too old school? Fancy something a bit more active? Don't worry, I've got you covered. There are also match 3 games  For some fast paced fun, not to mention some pawsome online word games and logic puzzles to stimulate your noodle. And with all of these games being browser based, it saves precious space on your hoomans phone for those all important selfies and pictures of pumpkin spice puppacinos (why do humans need to take pictures of food all the time? Just eat I say).
Well that's it for me for now.. though I may have one more game of Pyramid   before signing off.
Or two...
Until next time, wrap up warm out there!
Milkshake